If your organization offers a product or service that could be integrated with the peer review digital workflow we encourage you to contact us to discuss technical and marketing partnership opportunities. Please contact us.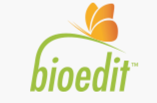 Bioedit Ltd, an on-line English editing company, provides professional English editing and English proofreading services to researchers in the life sciences who wish to have their work checked for correct English usage and grammar before they submit it to academic journals in biology and medicine for publication. To achieve high quality editing, Bioedit selects accomplished and experienced native English-speaking bioscience editors from world-renowned universities and centres of research to provide an English editing service that ensures faithful conveyance of ideas, correct grammar, and punctuation.
Based near The University of Manchester in Stockport, UK, Bioedit oversees the checking of work in-house, from start to finish. As specialists in the life sciences, we are dedicated to scientists in this area, striving to ensure the most important research is recognised, published and read by the largest possible audience worldwide.