News & Opinion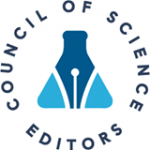 Aries is committed to industry organizations, such as the Council of Science Editors. There are numerous opportunities to engage with CSE at their upcoming annual meeting (May 20 -23 San Diego, California). Aries representatives will be available in the Exhibit Hall.
Aries staff members have also organized interesting panel discussions:
Press Releases
April 17, 2017 | North Andover, Massachusetts – Aries Systems is pleased to announce the adoption of its web-based manuscript tracking and peer review system, Editorial Manager, by SAE International. The SAE International portfolio consists of 10 peer-reviewed journals, as well as several forthcoming journals to be announced later this year, all of which will launch on Editorial Manager in 2017. The journals previously managed editorial workflow using an in-house system.