Aries' Systems Tony Alves on Internet Security Concerns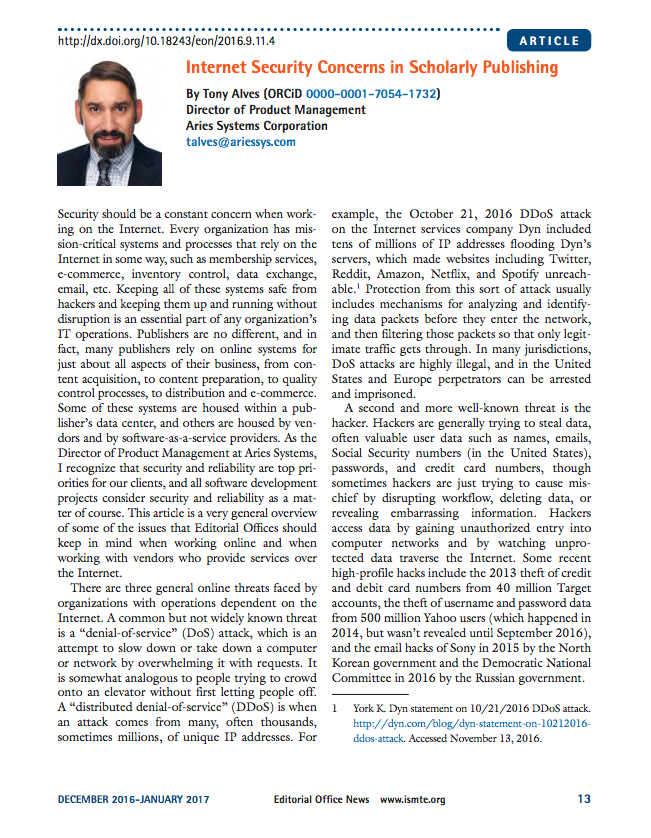 Director of Product Management Tony Alves was featured in the December/January issue of ISMTE's EON.
His article, Internet Security Concerns in Scholarly Publishing, presents an overview of online security issues facing publishers and Editorial Offices, and explains some of the ways in which Aries handles such concerns. Read the full article to learn more.
This article was originally published in the December/January issue of EON. Permission was granted by EON to post this article link.