Meet the Aries Team: Nick Paolini, Product Manager
Tell us a little about yourself – how long have you been working for Aries? What did you do before joining Aries?
I joined the Aries Product Management team in 2019. Prior to joining Aries, I developed big data marketing solutions and improved the user experience of software. My background has led me to make data driven product decisions, and to create a feedback loop with customers to drive product improvement.
My role as a Product Manager at Aries allows me to work with my development squad to implement new functionality to Editorial Manager. I work on projects mainly involving API integrations, UI/UX enhancements, and improving the accessibility of our products.
How do you stay up-to-date with customer needs and industry trends?
It's all about exposure to the industry and our customers! The entire Product team attends and contributes to industry events where new initiatives are discussed in the scholarly publishing industry.
Aries also hosts annual user group meetings, where we connect with a large, diverse audience of EM and PM users. The feedback gathered from our user group meetings drives our product roadmap. In addition, working alongside our User Experience team, I have the opportunity to speak directly with customers to improve their workflows and their experience with EM and PM.
Tell me about your department and the people you work most closely with.
Within Product Management, we work closely to prioritize improvements and new features for EM and PM. I also work very closely with my development squad, meeting daily to discuss new functionality and defining the correct behavior for the product. With the projects I am involved in, I have the opportunity to work with nearly every team across Aries.
What do you most enjoy about your job? What do you enjoy most about working for Aries?
Seeing the features that were developed by my team is one of the best parts of the job! In my role, I work with many departments at Aries, so each day brings new challenges and opportunities. I am also excited about our recently announced UI/UX initiative and know the improvements will be fantastic for our customers.
I have the pleasure of working with veterans of the industry who are incredibly knowledgeable on trends and our customers' needs. It is great knowing our products contribute to sharing knowledge and research with the world.
What are you currently reading, listening to, or watching?
Typically, I enjoy reading nonfiction. Right now, I am reading Bob Iger's book The Ride of a Lifetime. Recently, I have been on a heist movie/show binge and watched the shows Money Heist and Sneaky Pete.
Tell me about some of your hobbies/interests outside of work.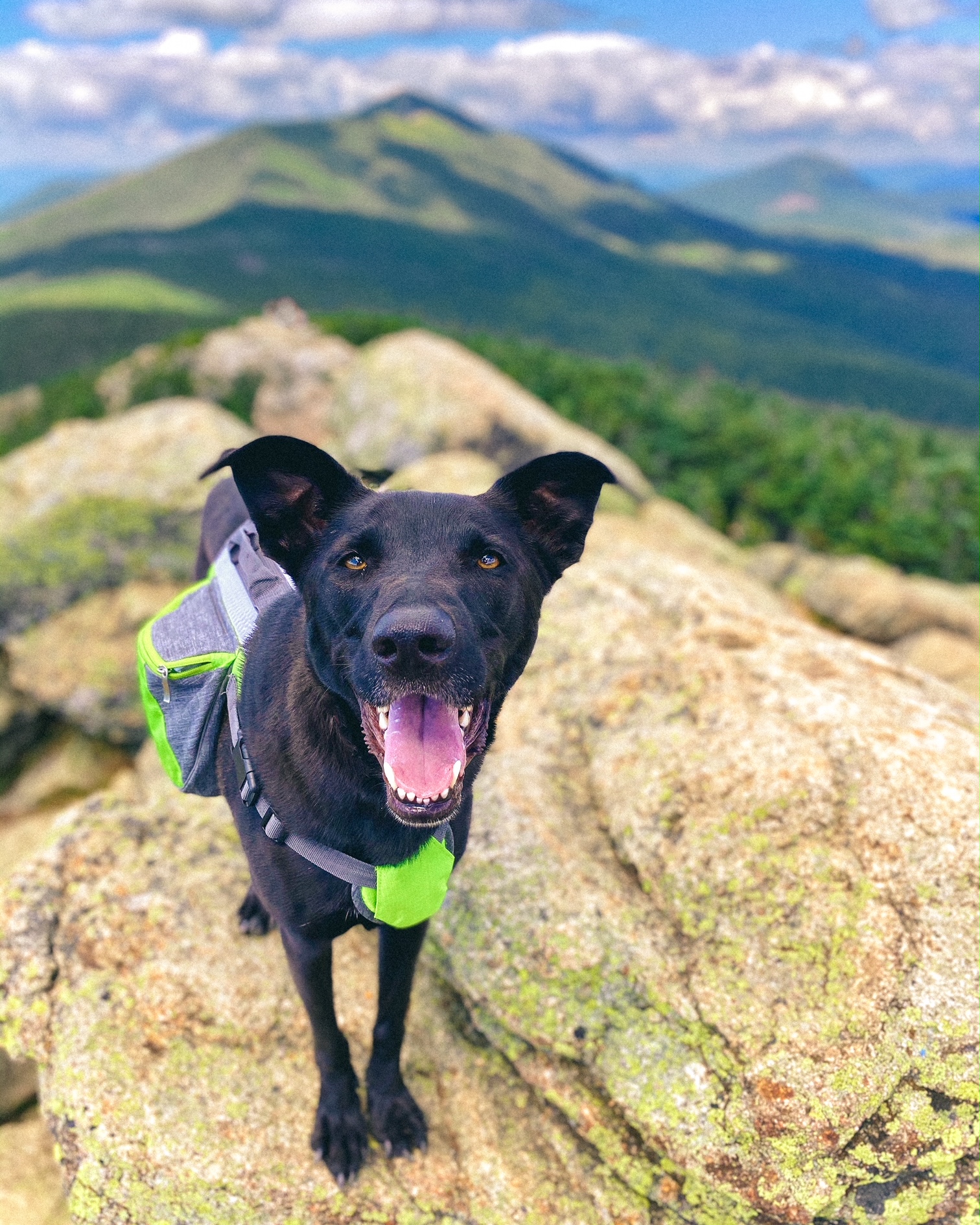 I spend a lot of time in the great outdoors! In the winter, I enjoy downhill and cross-country skiing. In the warmer months, backpacking, hiking, and playing pickleball. I have two goals that I am working towards: completing Vermont's Long Trail, the oldest long-distance hiking trail in the US, and hiking all the 4,000 ft. peaks in New Hampshire.
When exploring, I always have my camera on me, and enjoy going to remote mountaintops for astrophotography at night. I am often joined by my dog Mia! At home, I enjoy board games such as Catan, and working on home improvement projects around the house.