Process for selecting and implementing a manuscript management system
The January Issue of the ALPSP's Learned Publishing journal is available as of this morning. This issue is dedicated to research about peer review.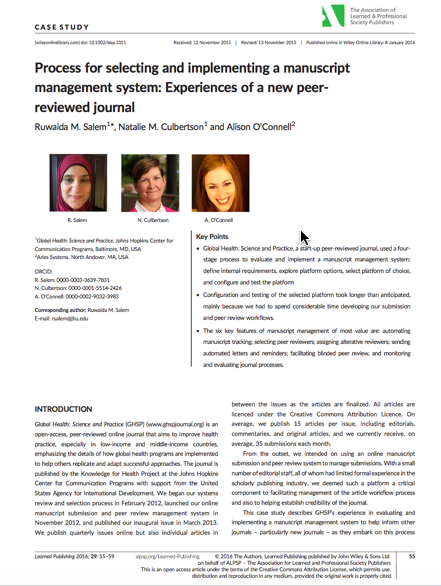 It is within this issue that the editors at Global Health: Science and Practice detail the process involved with evaluating and selecting their manuscript submission and peer review system. Read the case study now.