Read about EM Transfer Functionality in ISMTE's EON
The March issue of ISMTE's Editorial Office News (EON) Publication is freely accessible.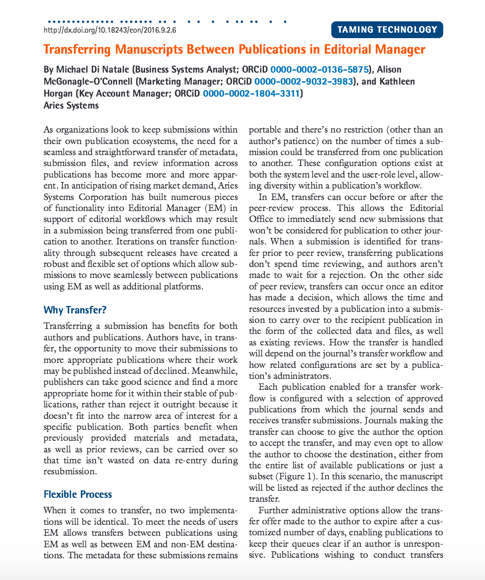 Normally accessible to members only, this special themed issue on Open Access is freely available to both ISMTE members and non-members.
A few of the articles included in this issue:
"Open Access in China: Policies and Practices"
"Open Access: The Basics, the Benefits, and the Future"
"Practical Open Access Tips"
Editorial Manager transfer functionality is discussed in "Transferring Manuscripts Between Publications in Editorial Manager" found on page 19.
Click here to read this issue!