Aries Systems Appoints Nathan Westgarth as VP of Product Management
January 26, 2021 | North Andover, Massachusetts –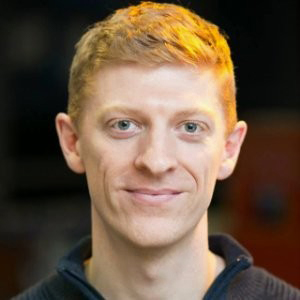 Aries Systems, a leading technology workflow provider for the scholarly publishing community, is pleased to announce the appointment of Nathan Westgarth as its Vice President of Product Management.
In this role, Westgarth will lead the Aries PM team and enhance the company's suite of web-based workflow solutions to further support product growth goals, improve user satisfaction and ensure continued success and dedication to delivering best in class technology to the publishing landscape.
Westgarth brings over 20 years of experience in software development, project and product management. Westgarth's recent experience spans product management and product leadership roles focused on researcher platforms, at Elsevier and at Digital Science. Most recently, he served as VP of Product Management leading the Mendeley product team, supporting the new Mendeley Reference Manager and Mendeley Cite rollouts as well as Mendeley's refocus towards reference management and research data management. Prior to this, he led product discovery efforts on combining Elsevier's researcher platforms, and played a key part in the ScienceDirect platform migration. As Product Manager at Digital Science, he managed the Dimensions and Projects products as well as coached and mentored founders and product teams in portfolio companies such as Figshare and Altmetric.
"Nathan's extensive knowledge of the STM publishing product space, deep understanding of product development methodologies, and proven leadership and entrepreneurial spirit make him an asset to the organization. We are thrilled to welcome Nathan to the Aries team!" said Jennifer Fleet, Managing Director of Aries Systems.
"I am excited to be joining the Aries team", said Westgarth, "and look forward to working closely with publishers, editors and scholars in helping to overcome the ever-increasing challenges in the discovery and dissemination of research."
About Aries Systems | www.ariessys.com
Aries Systems transforms the way scholarly publishers bring high-value content to the world. Aries' innovative workflow solutions manage the complexities of modern print and electronic publishing–from submission, to editorial management and peer review, to production tracking and publishing channel distribution. As the publishing environment evolves, Aries Systems is committed to delivering solutions that help publishers and scholars enhance the discovery and dissemination of human knowledge on a global scale. Aries Systems was acquired by Elsevier in September 2018. Publish faster, publish smarter, with Aries Systems.