Greg Gake Joins Aries Systems as QE and QA Manager
August 10, 2020 | North Andover, Massachusetts –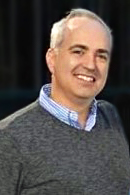 Aries Systems Corporation, a leading technology workflow solutions supplier to the scholarly publishing community, announces the addition of Greg Gake as the Quality Engineering Manager. In this role, Gake will lead all quality assurance and quality engineering operations for the company, by increasing the level of automated regression testing, analyzing quality issues and trends, and implementing improvements to Aries development and qualification processes.
Gake brings over 30 years of experience in computer science, software and quality engineering. Most recently, he served as a Director of Quality Engineering at MathWorks, a leading developer of mathematical computing software. In that role, he drove global quality initiatives and strategies around test failure management/reduction, silent wrong answer detection, cross-product testing, release quality KPIs, code coverage improvement, source code complexity/bug density and on-site customer application testing.
"Greg's extensive experience in quality engineering and his profound knowledge of the software quality space makes him an invaluable addition to our team," said Jennifer Fleet, Aries Systems' Managing Director. "He has a proven ability to grow teams and implement processes and procedures required to enhance and sustain performance and quality of the systems he manages".
Aries Systems is committed to delivering the highest quality software solutions for scholarly publishers. Thousands of journals around the world depend on Aries' workflow solutions, which makes quality testing an integral part of the development of new product features and improvements. As head of Aries' Quality Engineering team, Gake will lead a strong group of product and industry experts purposefully augmented by testing technology experts.
"I am thrilled to be joining such an innovative company that truly values its customers," said Gake. "I look forward to helping Aries Systems build out our breadth of automated regression suites, focusing on product functional areas and customer workflows to deliver even greater satisfaction and quality products to our customers."
About Aries Systems | www.ariessys.com
Aries Systems transforms the way scholarly publishers bring high-value content to the world. Aries' innovative workflow solutions manage the complexities of modern print and electronic publishing–from submission, to editorial management and peer review, to production tracking and publishing channel distribution. As the publishing environment evolves, Aries Systems is committed to delivering solutions that help publishers and scholars enhance the discovery and dissemination of human knowledge on a global scale. Aries Systems was acquired by Elsevier in September 2018. Publish faster, publish smarter, with Aries Systems.