LetPub Selects Editorial Manager Ingest Service and will take advantage of recently released Ingest 2.0 capabilities
September 4, 2018 | North Andover, Massachusetts – Aries Systems is pleased to announce that LetPub will join a growing list of submission partners using the Editorial Manager Ingest Service.

The partnership will enable authors using LetPub's editing, illustration, formatting, translation, and multimodal research communication services to submit files and metadata to Editorial Manager with a single click.
LetPub will utilize Editorial Manager Ingest 2.0, the updated and improved Ingest Service which features greater workflow visibility, access to more detailed notifications, and streamlined revision submission.
Lindsey Gendall, Director of Partnerships, LetPub, commented, "We are excited to adopt the EM ingest functionality into the LetPub online system to better help scholars from around the world submit their files faster and with less hassle. Our journal and publisher partners will have the added benefit of increased submissions given LetPub's direct connection to Editorial Manager."
LetPub joins many other EM Ingest Submission Partners including Editage, Overleaf, Manuscripts, bioRxiv, Enago, Edanz, and publisher-branded submission portals.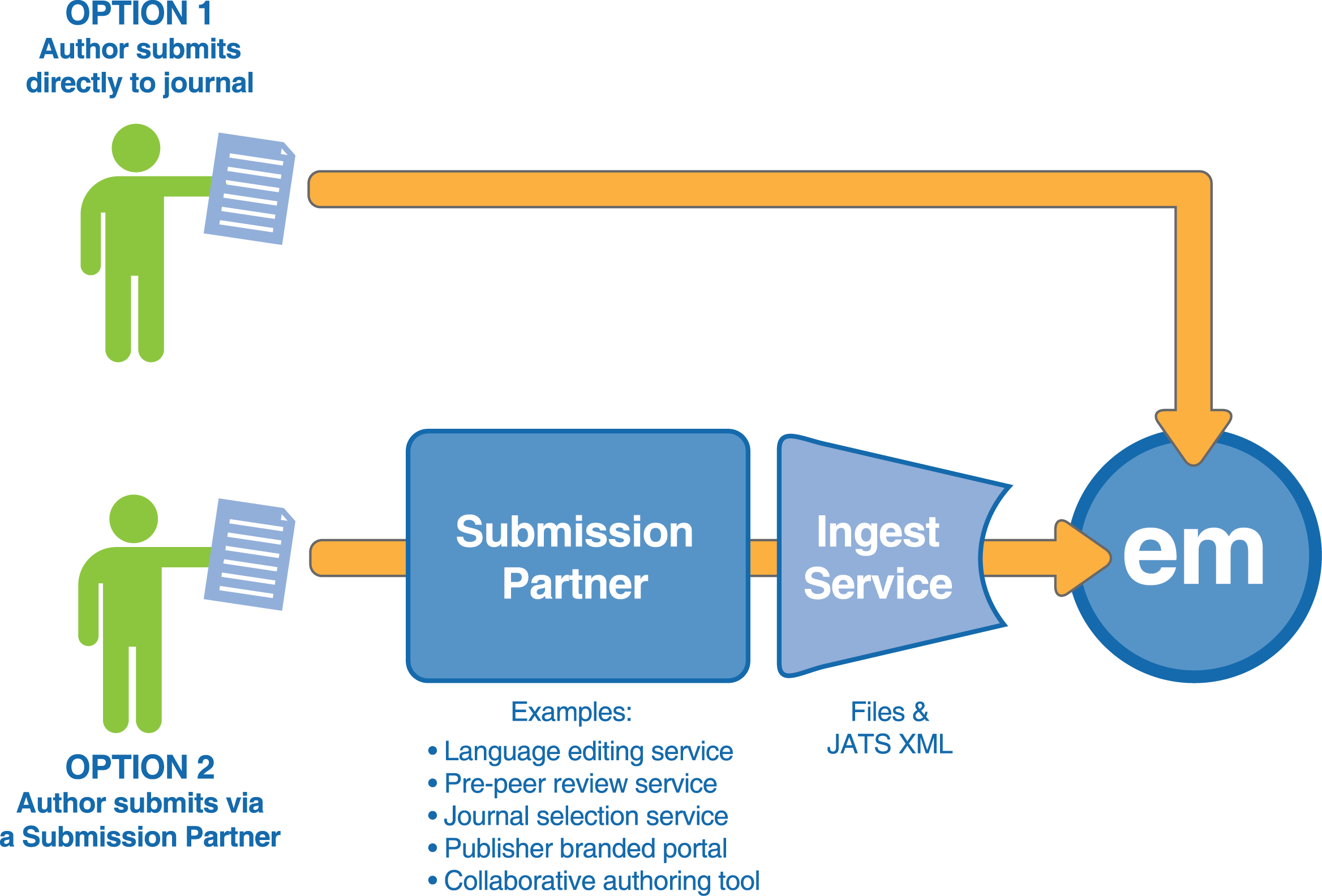 About Accdon, LLC | www.accdon.com | www.letpub.com
LetPub, the flagship professional editing brand of Accdon LLC, is the only author services company headquartered in the Boston area. LetPub helps authors from around the world publish and share their research. LetPub's language and scientific editors are leaders in their fields, teach at top American universities, and hold editing certifications such as Board of Editors in the Life Sciences certifications. LetPub editors specialize in biology, chemistry, computer science, engineering, environmental sciences, geology, humanities, material science, mathematics, medicine, physics, social sciences, and more. LetPub provides expert English editing and research communication services as well as editorial support packages for journals, academic societies, and publishers. To find out more about our expert services and to get a quote visit www.letpub.com.
About Aries | www.ariessys.com
Aries Systems transforms the way scholarly publishers bring high-value content to the world. The company's innovative and forward-looking workflow solutions manage the complexities of modern print and electronic publishing­–from submission, to editorial management and peer review, to production tracking and publishing channel distribution. As the publishing environment evolves, Aries Systems is committed to delivering solutions that help publishers and scholars enhance the discovery and dissemination of human knowledge. Publish faster, publish smarter, with Aries Systems. Follow Aries on Twitter: @AriesSystems