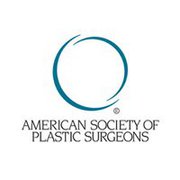 The Lippincott Williams & Wilkins publication, Plastic and Reconstructive Surgery: Journal of the American Society of Plastic Surgeons, expands its use of Editorial Manager with a new feature on PRS' enkwell. On the top right-hand corner of the site is a link that toggles the display of internal EM pages between English and Simplified Chinese.
The language toggle facilitates use of the software by Chinese authors and reviewers, which opens up opportunities for journals that primarily operate in English. Ongoing rapid growth in Chinese academic research and recent quality-enhancement measures by Chinese authorities suggest growth potential for established publications that wish to reach out to Chinese authors.
For more than 60 years, Plastic and Reconstructive Surgery has been a consistently excellent reference for those in the field of plastic surgery. Read more about this peer-reviewed journal.
To activate the Chinese, German, French, or Japanese interface for your journal or to learn more about the toggle feature, please contact your Aries representative.