Transforming the Article Production Process
LiXuid Manuscript™, a ProduXion Manager® (PM) feature, creates a centralized, quality-driven, time- and cost-effective end-to-end production experience for scholarly publishers.
Reduces costs and
time to publication
Improves content
quality and accessibility
Enhances collaboration
and user experience
Unified Workflow, Dynamic Collaboration
Traditional production workflows shuffle static, unstructured content between multiple stakeholders across disparate systems. Leveraging XML behind the scenes, LiXuid Manuscript removes costly silos and format constraints by transforming static content into dynamic data.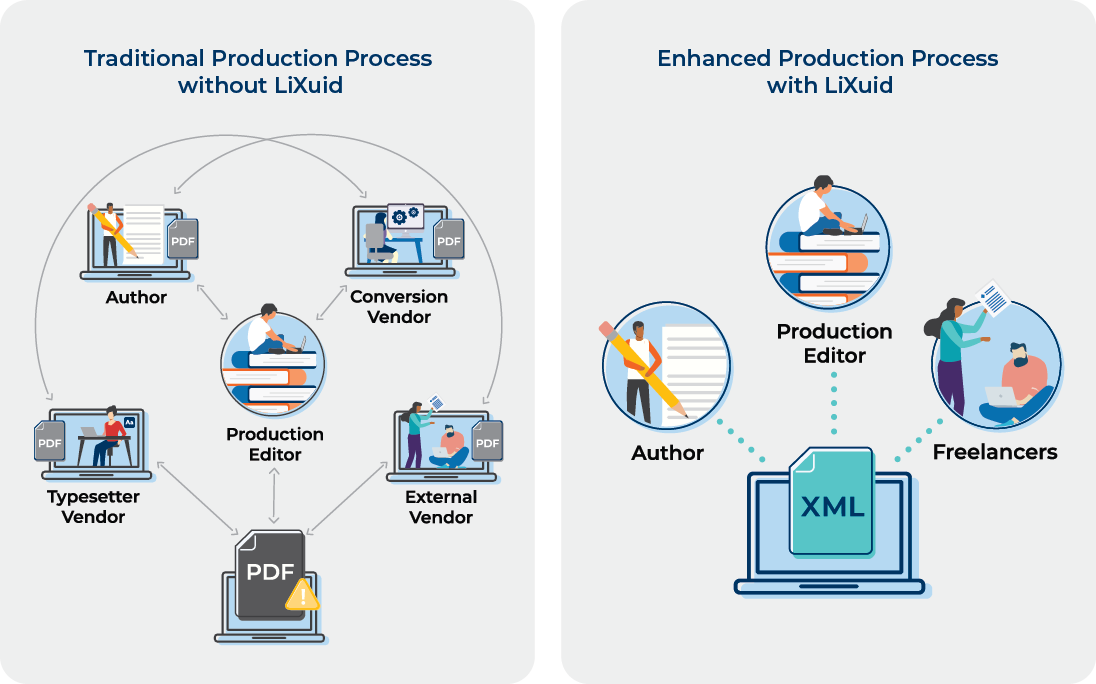 An End-To-End Production Solution
LiXuid Manuscript's structured XML metadata paired with ProduXion Manager offers a seamless, end-to-end solution that benefits all stages of workflow from production, publication, and beyond.

The LiXuid Manuscript Suite
The LiXuid Manuscript toolset streamlines multi-stakeholder workflows without disruption to workflow and no XML expertise required!

Explore the Toolset
Automatic Text Conversion
Transforms unstructured Word documents and PDFs into structured, industry-compliant JATS XML
Eliminates the need for an expensive conversion vendor
Creates a consistent, dynamic content format upfront for tighter collaboration and control of quality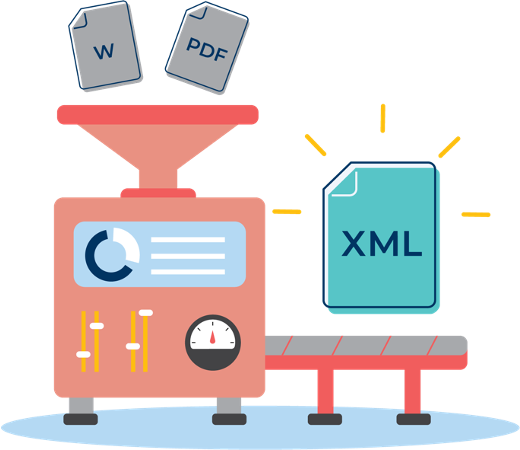 Content Editing Interface
User-friendly Word processor-like environment for direct and centralized revisions and proofing
Journal style-agnostic, configurable to the publisher's unique preferences
Tighter version control, reduces errors and turnaround times, and offers an intuitive experience
Automatic Pagination
Generates publication-ready articles via customized In-Design templates
Formats articles to journal's custom print style from XML and packages for delivery to hosting platform
Eliminates the need for an expensive typesetter and improves production staff user experience