Read Up on New Features Included in Editorial Manager Version 16.0
Each January and June at our bi-annual user group meetings, we kick off the meeting by presenting an overview of features included in the most recent software release of Editorial Manager and ProduXion Manager. We love starting our user group meeting by revealing exciting new features to our users, and this session is always very lively and popular with attendees.
If you weren't able to attend our user group meeting or just want a quick refresher on what's included in our latest software release, view the EMUG presentation and/or take a look at the release notes. Here's a quick summary of some items presented during the Overview of 16.0 session at EMUG:
GDPR Enhancements
Keeping system data secure and private remains a top priority for Aries. We've made continued privacy enhancements to EM/PM since GDPR was implemented in 2018. 16.0 updates include enhanced security for EM Text Fields, changes to account lockout policy, and more proxy restrictions.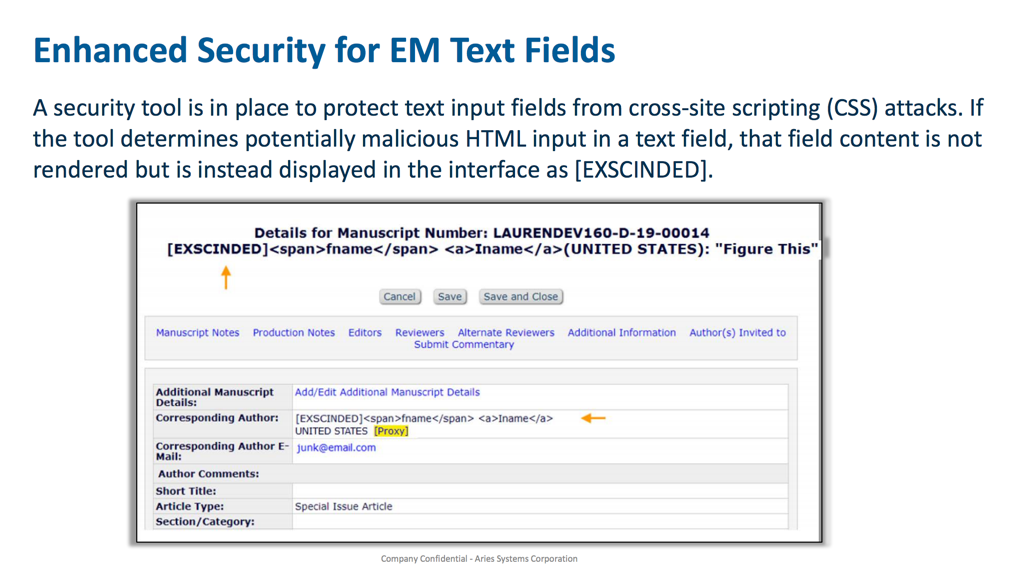 Custom Registration Questions and APDS
Increasingly, journal offices would like to ask complex questions during new user registration. This is accomplished in version 16.0 by displaying Additonal People Details (APD) fields during registration and/or login. These questions can be configured to accept responses in the form of text, date, integer, notes, or list.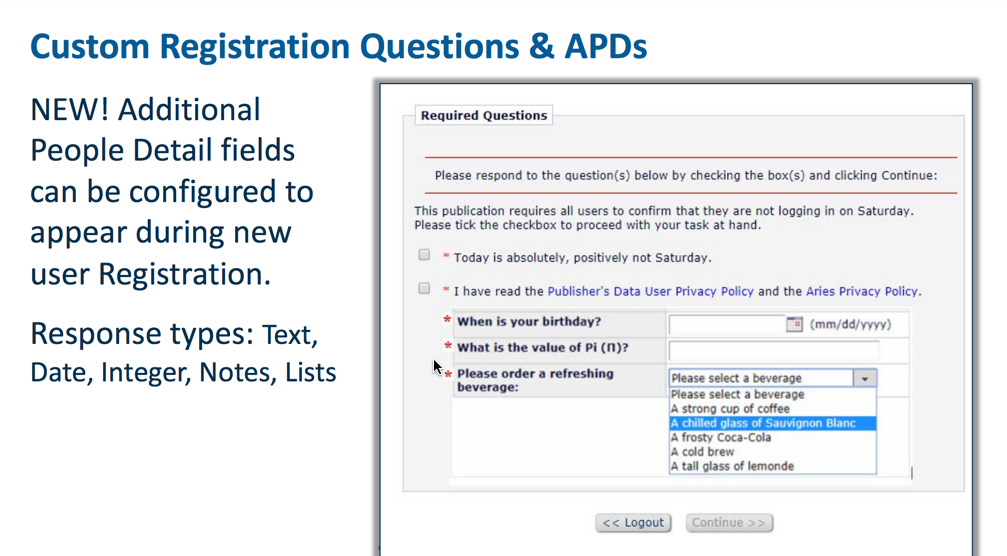 Rich-Text Editing on Author Submission Interface
In version 14.1, we introduced an updated and streamlined submission interface that automatically extracts data from the Author-submitted manuscript document to prepopulate submission fields. Now, in version 16.0, the extraction process preserves rich text formatting of the manuscript file and allows Authors to edit formatting of the Title and Abstract fieds directly from the Manuscript Data tab. This tool is available during the submission process for new and revised submissions and is also available to Editors when editing a submission.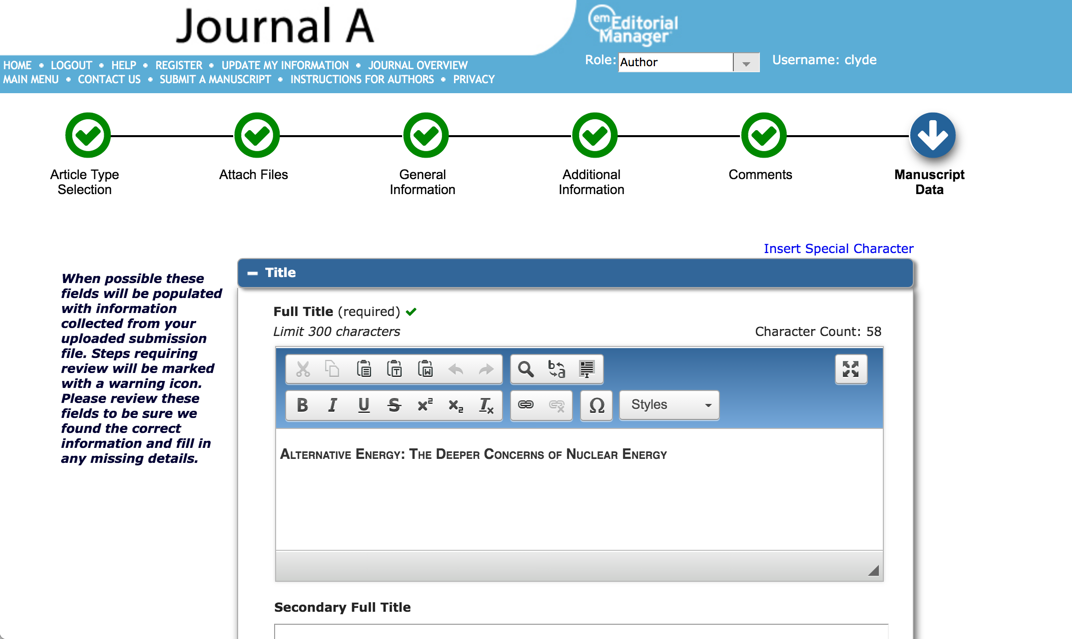 There's more where that came from! Keep reading up on 16.0 enhancements by viewing the EMUG presentation or release notes.