Did You Know? Diverse Language Options Available in Editorial Manager
Aries Systems' publishing workflow management solutions are utilized by hundreds of publishers, thousands of journals, and millions of users worldwide. As research increases on a global scale, publishers must take into account the needs of those who are non-native English speakers. Did you know that language packs are offered within Editorial Manager (EM) and ProduXion Manager (PM) to help cater to diverse users?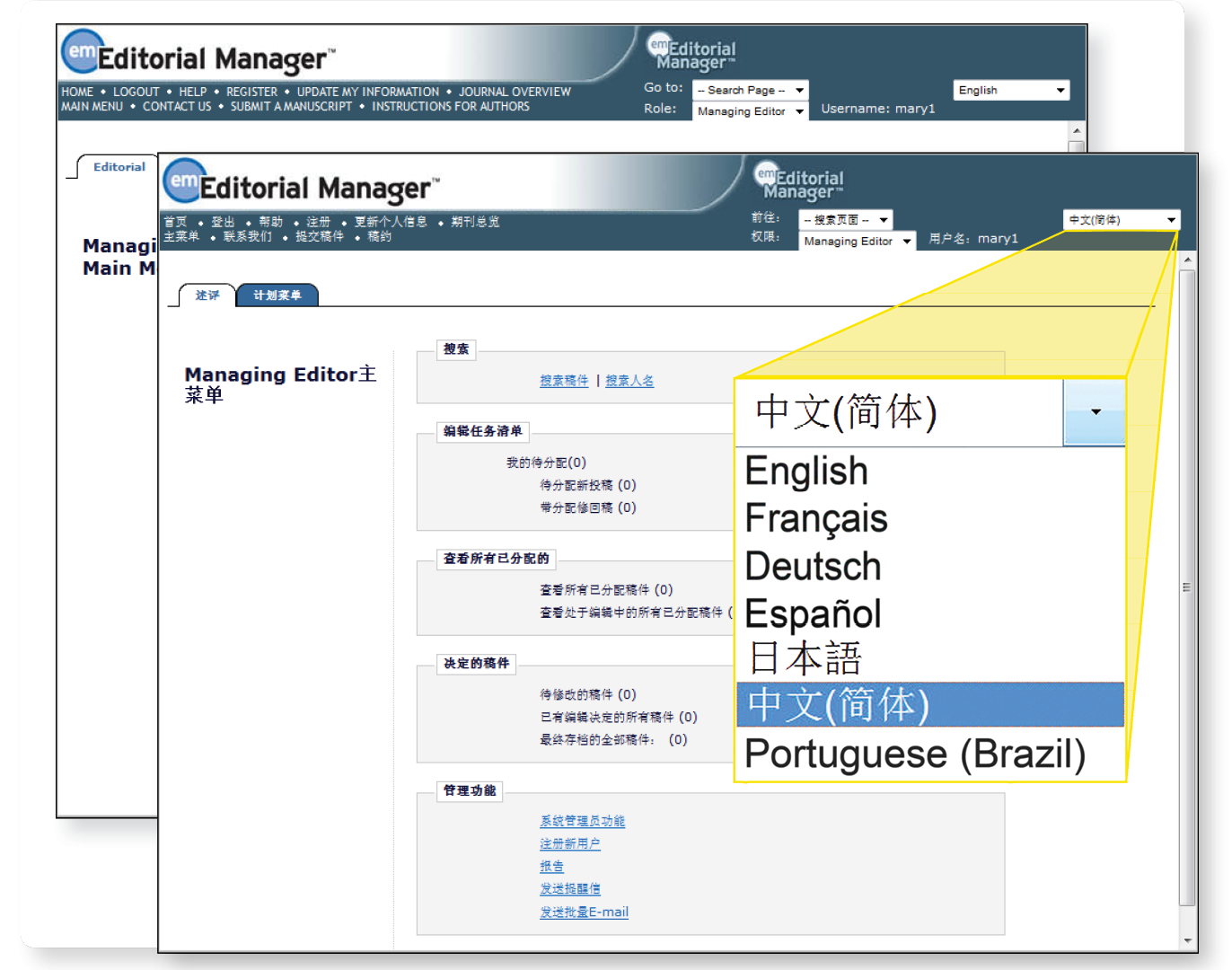 Journals may make any combination of the following languages available in their system's deployment depending on their preferences:
English
Spanish
German
Simplified Chinese
French
Japanese
Brazilian Portuguese
Once activated, users may select a language from the drop down menu and the system interface will automatically update. These language options are accessible to Authors, Editors, Reviewers and Publishers utilizing EM or PM. Taking advantage of system language packs is a great way for publishers to demonstrate their strategic commitment to local scholarly societies, universities, and government bodies.
It takes just a few minutes to enable language packs in EM or PM. Contact your Aries Account Coordinator for configuration assistance.