EMUG 2019 Keynote Speaker Announced: Dr. Milka Kostic of the Dana-Farber Cancer Institute
Mark your calendars–the Editorial Manager User Group Meeting is only a few weeks away! Join us in Boston, MA on June 20-21st for EMUG 2019 at the Hyatt Regency Boston Harbor Hotel.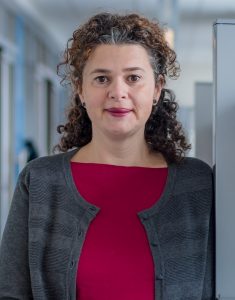 Milka Kostic, Ph.D., Program Director for Chemical Biology at the Dana-Farber Cancer Institute will deliver the EMUG 2019 keynote address on Thursday, June 20th from 4:15 – 5:15pm. Dr. Kostic will present "From Making Discoveries to Sharing Knowledge – How Researchers Navigate the Publishing Process," a session which will cover her conversations with researchers about their experiences as Authors, Reviewers, and researchers. A cocktail and networking reception will be held directly following the keynote presentation.
More about Dr. Milka Kostic
Milka Kostic, Ph.D. is the Program Director for Chemical Biology at Dana-Farber Cancer Institute, a Harvard Medical School affiliated hospital and research center in Boston, MA, USA. In this role, she supports a vibrant chemical biology program of about 120 scientists (faculty, postdocs, graduate students, staff scientists and technicians), who work tirelessly to develop chemistry-inspired research tools, platforms and strategies, to make new discoveries in basic biology, as well as translate these discoveries into improved clinical practice. Prior to Dana-Farber, Dr. Kostic was the Editor of Cell Chemical Biology and Structure for more than a decade, thus supporting and shaping chemical biology and structural biology communities. Dr. Kostic is a passionate advocate for chemical biology and its transformative ability to accelerate basic and translational discoveries on the chemistry-biology-medicine continuum. She is also committed to promoting gender equality in society and science, and career development and well-being of early career researchers.
EMUG is the go-to event to learn more about EM & PM feature updates and contribute to future product development. Register for EMUG 2019 today to attend the keynote presentation and select from the other bootcamp and breakout sessions available on the meeting agenda.
All current users can benefit from the EMUG experience – Space is limited, Sign up today!