NISO's MECA Recommended Practice Open for Public Comment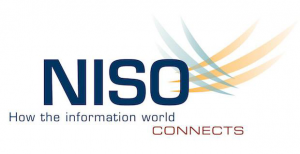 The NISO MECA Working Group is calling for public comments on their recently released Recommended Practice draft. The recommended protocol is open for public input until February 16, 2020.
The Manuscript Exchange Common Approach (MECA) is an industry-wide, cross-organizational initiative that strives to facilitate and standardize multiple types of manuscript exchange within and between manuscript and peer review systems. After initial manuscript rejection, Authors often must repeat the submission process on one or more subsequent journals, and Reviewers may be asked to submit reviews for the same manuscript if selected again by a different journal. In response to the significant amount of time lost and frustrations from duplicative efforts, the MECA Working Group was founded to establish common policies that allow for seamless transfer of important manuscript and peer review data between publications that are hosted on different systems (including preprint servers).
During the release announcement of the Recommended Practice draft, NISO stated "The MECA working group has developed a common vocabulary and made specific recommendations for transmitting, identifying, and packaging the content being transferred. Once finalized, they will be published as a NISO Recommended Practice, freely available for implementation by the community."1
Aries Director of Product Management Tony Alves acts as co-chair for the Working Group along with Stephen Laverick, Director at Green Fifteen Publishing Consultancy. Aries Senior Business Systems Analyst Sally Ubnoske is also a member of the group. Other organizations actively participating in the NISO MECA Working group include the American Chemical Society, Taylor & Francis, Cold Spring Harbor Laboratory, American Physical Society, Springer Nature, eLife Sciences Publications, Clarivate Analytics, Jisc, eJournalPress, National Library of Medicine, and IEEE.
The NISO MECA Working Group encourages all those involved in manuscript processing and editorial workflows to review and submit their comments on the NISO MECA Recommended Practice so they can address the entire community's requirements. The group will consider and respond to all notes before the final publication of the Recommended Practice.
1 "NISO's MECA Working Group Recommendations Now Available for Public Comment." NISO Website, 16 January 2020. https://www.niso.org/press-releases/2020/01/nisos-meca-working-group-recommendations-now-available-public-comment