Sincere thanks to the record number of industry professionals who participated in EEMUG 2018 last month! If you missed it, catch up on the useful presentations from the meeting.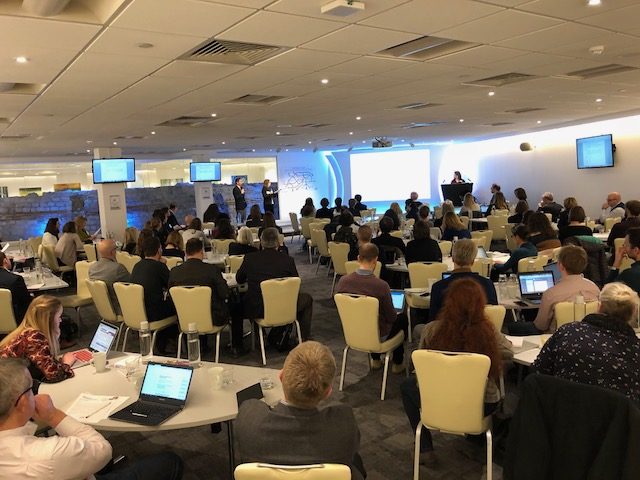 Attendees identified their favorite sessions including interactive, discussion-based Feature Workshop, useful 'GDPR You Ready?', forward looking Overview of Versions 14.1 and 15.0, and ORCID Update, which included information about ORCID Peer Review's integration into Editorial Manager.
We asked the nearly 100 attendees to tell us "Where would you go?" as part of an interactive activity, voting on the 2017 EMUG group's Feature Workshop ideas. The UK group really loved "Ability to make Policy Manager changes across all article types" and "Editor due dates for assigning Reviewers and making decisions."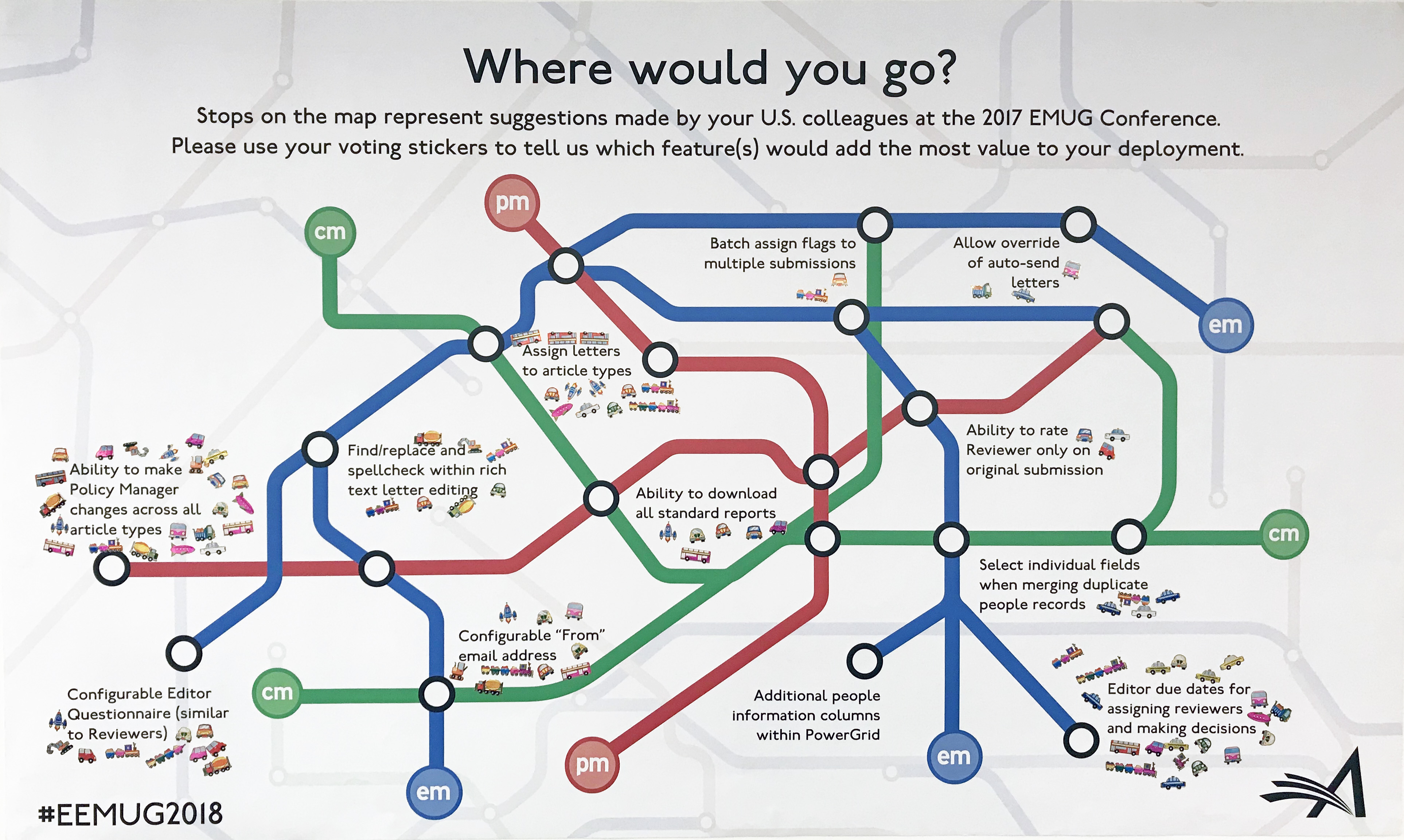 Attendees rated the event highly. Several noted that with so many high quality, interesting, and useful session options, it is challenging to choose just one of the available options within each time slot.
Attendees also noted specific ways that Editorial Manager helps improve their workflow operations. "Organization," said Alyssa Taylor, Managing Editor of American Political Science Review. "As a prestigious journal, we just have a ton of submissions, so having EM and getting new functionality every six months is amazing."
"The new Editor reminders with color codes and the 'traffic lights' in the menu improved a lot of the efficiency and reduced the time spent by the Editorial Office," commented Catherine Brassac, Project Manager at EDP Sciences.
EMUG 2018 will be June 21 & 22 at the Taj Boston hotel. Stay tuned for more details!