Similarity Check: Helping Editors with Automated Plagiarism Detection in Editorial Manager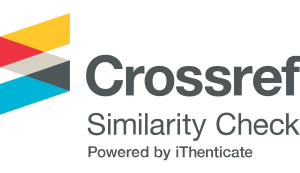 Ensuring manuscript authenticity is crucial for Editors and journal staff. For this reason, Aries Systems has partnered with Crossref to integrate Similarity Check with Editorial Manager® (EM). Similarity Check is powered by iThenticate, a plagiarism detection tool that compares text from submitted manuscripts to information on the Internet and content from more than 40 million published research articles from nearly 600 global publishers.
When viewing recently submitted manuscripts in EM, Editors with appropriate permissions are provided with a Similarity Check score linked to a detailed report. In order to use Similarity Check, the journal must first become a Crossref-member publication and agree to participate in the Similarity Check plagiarism detection service. Once this partnership is established, similarity reports can be displayed immediately with no delay in data generation. After an Editor has reviewed the results of the Similarity Check report, they can decide to remove the submission, send the manuscript back to the Author, or continue with peer review. Depending on journal configuration choices, Authors may also have the ability to view their manuscript's Similarity Check score and report.
Journals have the option to trigger Similarity Check to run automatically at several different workflow "checkpoints"–during initial submission, first revision, and/or once final disposition is set to Accept. Journals can also opt to send files manually to Similarity Check via the submission's File Inventory page.
With Similarity Check, Editors have an important quality check and decision support tool right at their fingertips. The Similarity Check score can flag potential issues and prompt Editors to further investigate possible instances of plagiarism, saving time and effort during the editorial workflow. If your journal would like assistance implementing Similarity Check, please contact your Aries Account Coordinator.