The Company of Biologists adopts ProduXion Manager to simplify production workflows
February 28, 2017 | North Andover, Massachusetts – Aries Systems is pleased to announce the adoption of its web-based journal production tracking system, ProduXion Manager, by The Company of Biologists.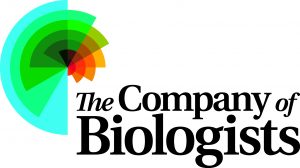 Commencing in 2017, The Company of Biologists will use ProduXion Manager to streamline production tracking for its five journals: Development, Journal of Cell Science, Journal of Experimental Biology, Disease Models & Mechanisms and Biology Open.
The roll-out of ProduXion Manager will facilitate post-acceptance workflow for the portfolio of journals. Manuscript files and metadata are automatically transferred to workflow participants, such as copy editors and vendors. The system incorporates content management and concurrently supports manuscript and issue-based workflow.  Status terms and dates are automatically updated as tasks are completed and files transferred.
"ProduXion Manager allows us to automate our file transfer processes and streamline our production workflow. The powerful reporting tools will help us to track performance and drive improvement as we move away from traditional issue-based schedules to article-specific targets that support our authors in their push for timely publication." said Kingsley Wiggin, Production Manager at The Company of Biologists.
"Aries is thrilled that The Company of Biologists have chosen to adopt ProduXion Manager across its portfolio of journals," said Aries' UK Client Development Manager Jason De Boer.
ProduXion Manager has been deployed with hundreds of journals from leading publishers such as Wolters Kluwer, Nature, Wiley-VCH, Springer Nature, American Meteorological Association, IWA Publishing and more.
To learn more about ProduXion Manager please visit: https://www.ariessys.com/software/produxion-manager/ or visit our ProduXion Manager video library: https://www.ariessys.com/views-and-press/resources/video-library/produxion-manager/
About The Company of Biologists | www.biologists.com
The Company of Biologists is a not-for-profit publishing organisation dedicated to supporting and inspiring the biological community through scientific journals, meetings and grants. The Company publishes five specialist peer-reviewed journals.
Follow The Company of Biologists on Twitter: @Co_Biologists.
About Aries | www.ariessys.com
Aries Systems transforms the way scholarly publishers bring high-value content to the world. The company's innovative and forward-looking workflow solutions manage the complexities of modern print and electronic publishing—from submission, to editorial management and peer review, to production tracking and publishing channel distribution. As the publishing environment evolves, Aries Systems is committed to delivering solutions that help publishers and scholars enhance the discovery and dissemination of human knowledge. Publish faster, publish smarter, with Aries Systems. Follow Aries on Twitter: @AriesSystems.