Recap of the 16th Annual Editorial Manager User Group Meeting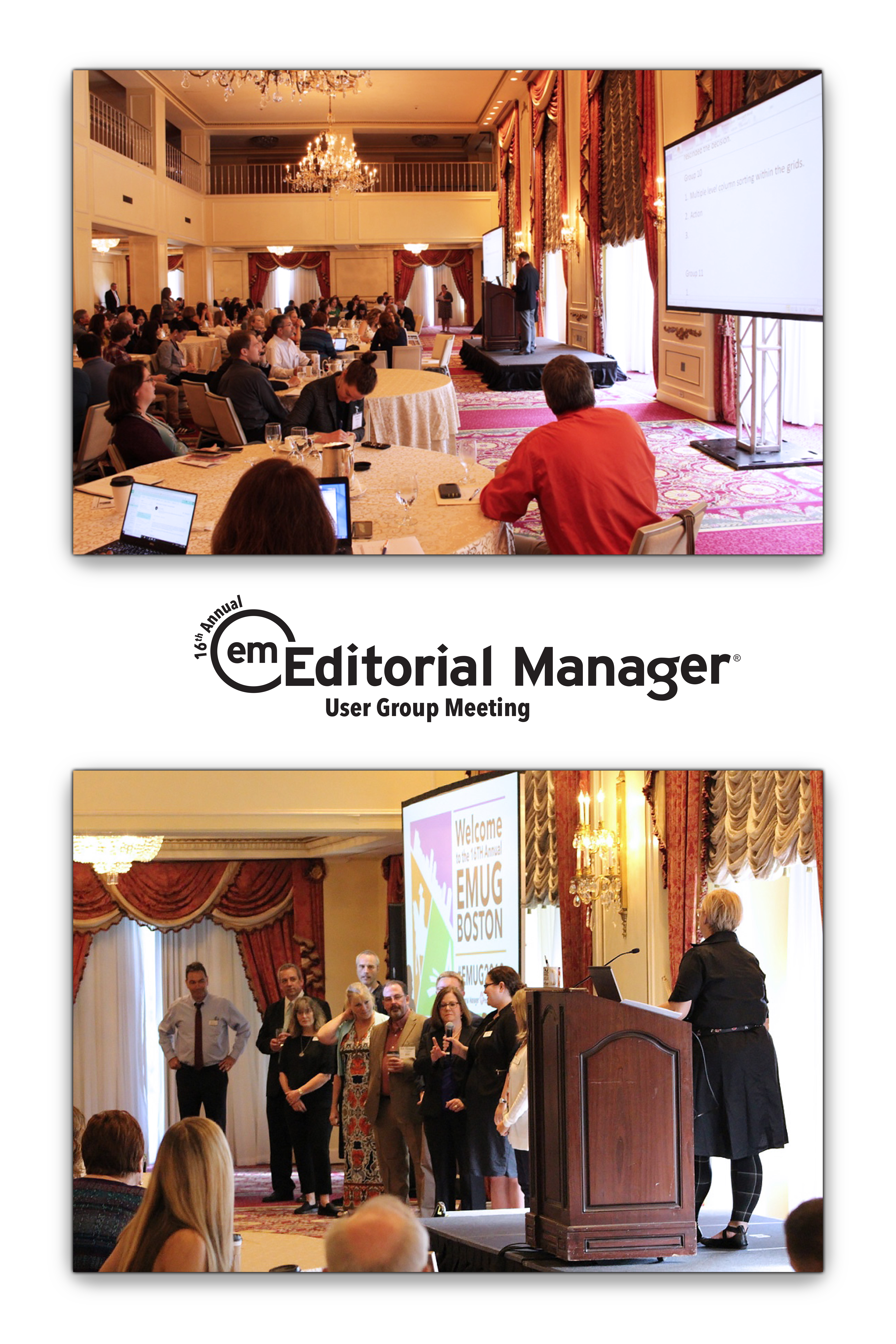 Thank you to the more than 150 attendees who joined us in Boston for the 16th Annual Editorial Manager User Group Meeting. With a record number of users and partners attending, this years' meeting offered invaluable user feedback for Aries staff.
Following each user group, we ask attendees to identify their favorite sessions from the meeting. Once again the Feature Workshop was cited as the most beneficial session for EM and PM users. During Feature Workshop, attendees break into small groups led by Aries staff to discuss their individual workflow hang-ups and brainstorm improvements. The most popular suggestions are then presented to the full group and recorded as wish-list items by the Aries Product Management team. These ideas help shape the development map for future releases. As one attendee noted, "Being part of the conversation regarding new and improved features of future versions of the EM software is incredibly useful."
In addition to the Feature Workshop session, attendees also had the chance to vote for their three favorite development suggestions on an interactive poster. The development suggestions on the poster were proposed during the European User Group Feature Workshop in January. Check the tally below to see which features received the most votes.
Other popular EMUG sessions included Increased Convenience for Editors, live demonstrations of Enterprise Analytics Reporting use cases, Decision Support Tools featuring Tim Houle of StatReviewer, Reviewer Recognition featuring Alice Meadows of ORCID, and Underused Features. View the full list of presentations.
Missed this years' meeting? Join us in London on January 17-18, 2019 for our European User Group Meeting or stay tuned for details on our 2019 meeting in Boston.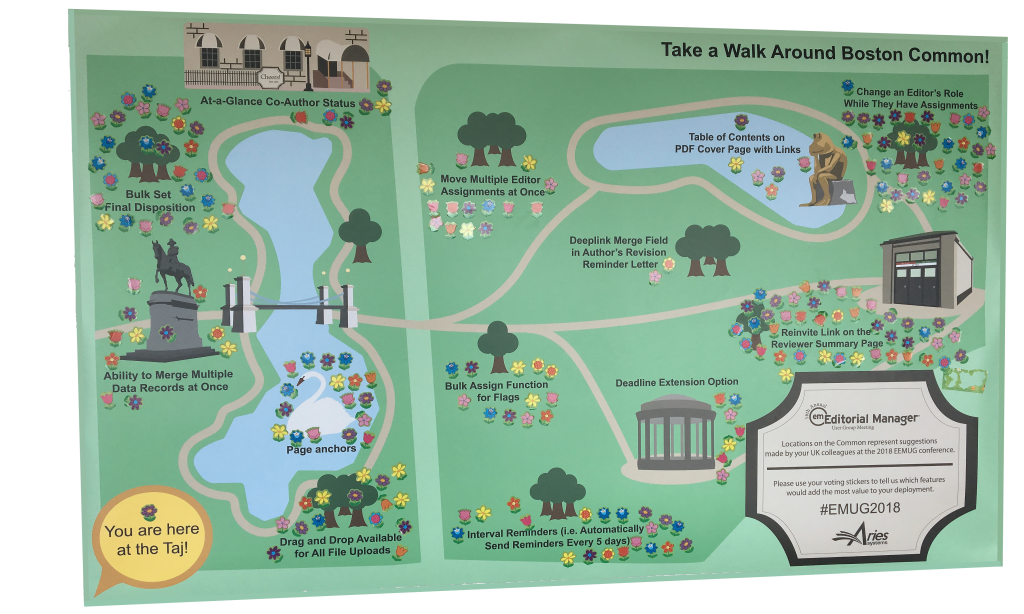 EMUG 2018 Interactive Poster Vote Totals
Reinvite link on the Reviewer Summary page – 43 votes
Change an Editor's role while they have assignments – 38 votes
Bulk set Final Disposition – 27 votes
Interval reminders (i.e. automatically send reminders every 5 days) – 20 votes
Page anchors – 17 votes
Drag and drop available for all file uploads – 15 votes
Move multiple Editor assignments at once – 15 votes
Bulk assign function for flags – 12 votes
Ability to merge multiple data records at once – 11 votes
Deadline extension option – 7 votes
At-a-glance co-author status – 6 votes
Table of contents on PDF cover page with links – 6 votes
Deeplink merge field in Author's revision reminder letter – 2 votes