Recap of the Inaugural NISO Plus Conference (2020)
The first annual NISO Plus conference (recently merged with NFAIS) was held in Baltimore, MD at the Lord Baltimore Hotel on February 23-25. Aries was delighted to attend, sponsor, and speak at NISO Plus 2020.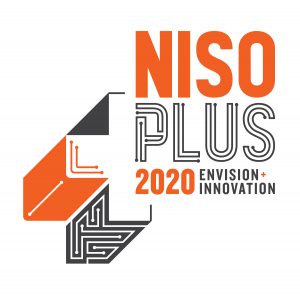 Aries Senior Business Systems Analyst Stacey Lavelle attended the three-day meeting and reflected on her positive experience, commenting "Many of the sessions included a formal, often collaborative presentation followed by ample time for 'conversation'. This extra time for questions and small group discussions proved to be extremely valuable and was well received by the attendees. The sold-out conference also offered plenty of time and opportunities to network with longer coffee breaks, a cocktail reception, and an exciting off-site event at the Illusions Magic Bar!"
Aries Senior Business Systems Analyst Charles O'Connor gave a five-minute "lightning talk", highlighting the work Aries has done subsetting the JATS DTD for use with our new LiXuid Manuscript™ XML Editor. Charles also plans to get involved with the NISO Working Group focused on revamping the Authoring flavor of JATS to make it more useful in production workflows.
On the morning of day two, Aries Business Systems Analyst Sally Ubnoske presented a Standards Project Update on the Manuscript Exchange Common Approach (MECA), alongside updates on Knowledge Bases and Related Tools (KBART) and Open Discovery Initiative (ODI). MECA is a NISO, cross-organizational initiative focused on developing a common means to easily transfer manuscripts between and among manuscript systems, such as those in use at publishers and preprint servers. The NISO MECA Working Group has written a Recommended Practice to alleviate pain points when transferring manuscripts between systems. The MECA Recommended Practice public comment period has closed and the final version will be voted on by the NISO members, with hopes to be adopted as a formal NISO standard.
NISO has stated that they are "creating an open NISO Plus repository, where everyone will be able to access the presentations, videos, Google Doc discussions, and other materials from the event."1  Aries is looking forward to the next NISO Plus conference, again to be held in Baltimore from February 21-23, 2021!
If you are interested in catching up with the Aries team at other industry conferences, check out our upcoming events and schedule a meeting with us in advance!
1 Meadows, Alice. "#NISOPlus20 – That's A Wrap!" niso.plus, March 3, 2020. https://niso.plus/nisoplus20-thats-a-wrap/.