Thanks for making EEMUG 2019 a success!
Another EEMUG in the books!  Thank you to our attendees who joined us in London for our 15th annual European User Group Meeting.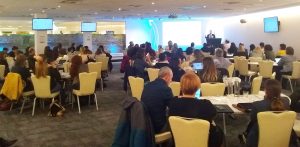 As it has been for many years' running, the most popular session of EEMUG 2019 was the Feature Workshop and Feature Workshop presentations. This interactive session gathers users into small groups with Aries Client Services and Product Management staff, where they can discuss product features and preferences, personal workflows, challenges and roadblocks and present recommendations to the rest of the assembly. This workshop is instrumental in improving and developing Aries products for future releases.
In addition to the Feature Workshop brainstorm, attendees also voted for their favorite product development suggestions (provided by our U.S. User Group attendees in June) using our interactive poster. Check out the results from the polls below!
Other popular EEMUG sessions were our bi-annual ProduXion Manager User Group, Update on LiXuid Manuscript, Configuration Audit and Consultation Workshop (a one-on-one interactive session with Client Services staff), Transactional API, and more. Browse presentation files here.
Our next User Group Meeting will take place on June 20-21 in Boston, MA. Details to follow as the meeting approaches. We hope to see you there!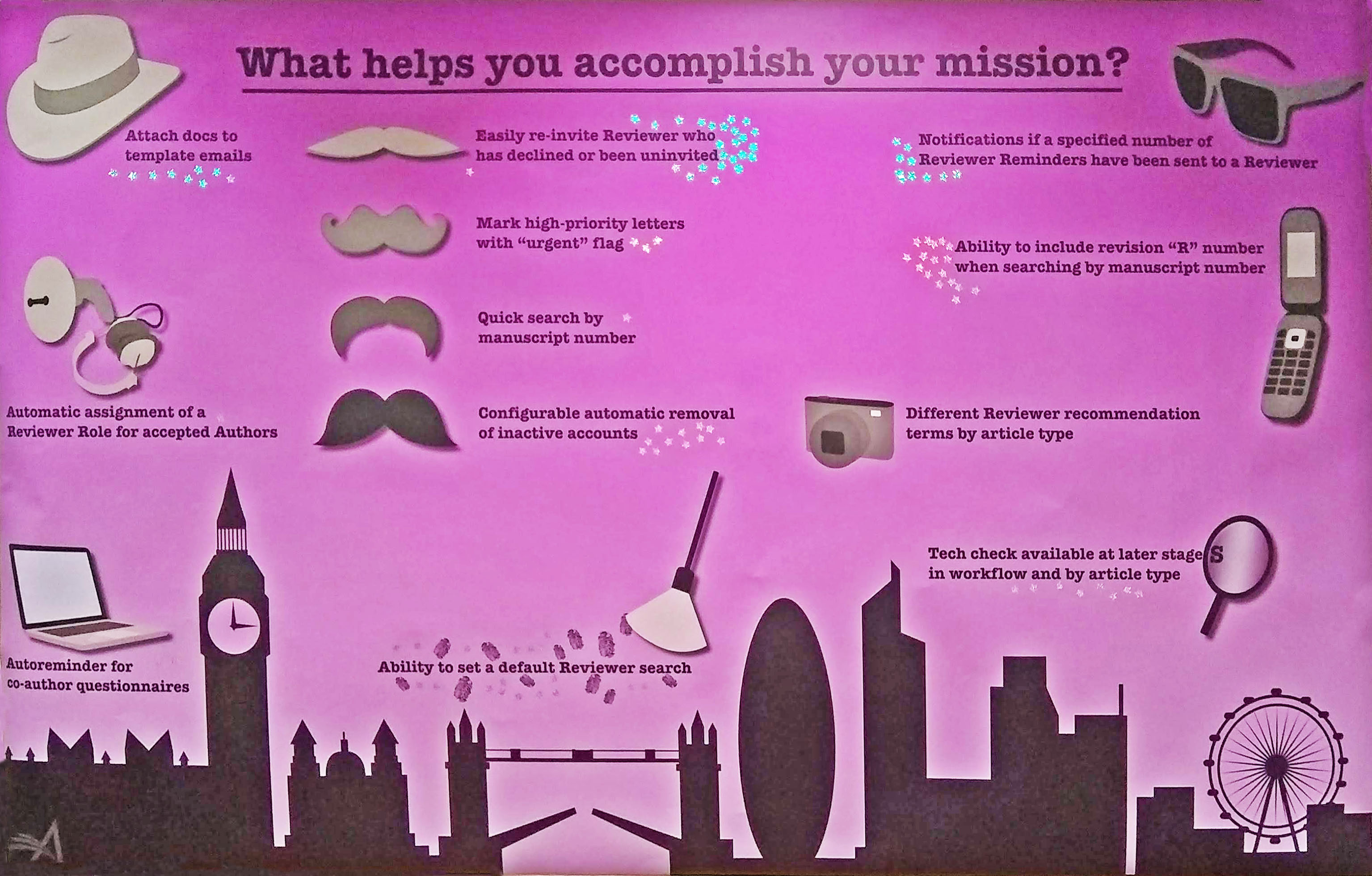 EEMUG 2019 Poster Items & Votes:
Easily re-invite Reviewer who has declined or been uninvited – 24 votes
Ability to set a default Reviewer search – 18 votes
Ability to include revision "R" number when searching by manuscript number – 17 votes​
Attach docs to template emails – 12 votes
Configurable automatic removal of inactive accounts – 12 votes
Notifications if a specified number of Reviewer Reminders have been sent to a Reviewer – 11 votes
Tech check available at later stages in workflow and by article type – 9 votes
Mark high-priority letters with "urgent" flag – 3 votes
Autoreminder for co-author questionnaires – 3 votes
Quick search for manuscript number – 1 vote
Automatic assignment of a Reviewer Role for accepted Authors – 1 vote
Different Reviewer recommendation terms by article type – 0 votes