Let's meet up at the Fair!
Aries staff will be on site at the London Book Fair next week, and we would be delighted to meet with you!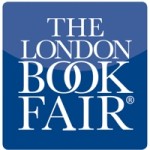 If you are planning to attend, and would like to start a conversation with Aries, reach out to us in advance to set up a meeting. If you're feeling less committal, no problem! We will be at Stand #7C19 talking about Editorial Manager, ProduXion Manager, EM for Books, and our future development plans.